Read Time:
6 Minute, 54 Second
COVID-19 pandemic – an unforgettable era in the life span of every other industry across the world, mostly the healthcare industry. This pandemic has made more drastic transformations in certain countries including Korea and the USA when it comes to healthcare messaging solutions.
However, comparatively, it has created some of the radical shift in other countries too. Certainly, it has made a way for telehealth solutions providing an option to have a live chat with a doctor.
Let's have some idea about the entire concept. And get to know about the impact of COVID over telehealth regulations. All this with regards to secure messaging healthcare in the healthcare industry.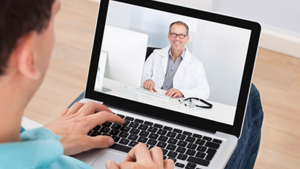 COVID-19, the virus that has made people realize that humanity still marks its existence. There was a time when people have become so attentive towards their own life and forgotten others.
But when this virus popped up, it has considerably shacked the overall foundation. It became so evident with the scant impact that it has challenged the medical system as well.
Although it was really not that safe being around COVID patients, it does not even mean to leave these patients insane. Thus, it became requisite to treat people with generosity and precautions.
In this miserable period when there was a crucial need for the vaccine, the doctors were left with no remedy. Thus, instead, they discovered some new study precautions towards reducing the spread of COVID-19. And also stated this scenario will work out only if was followed by around at least 50 percent of the population,
Handwashing

Physical distancing

Wearing a mask
Laws Regarding Telemedicine in US and Korea
Since there is a need for regular healthcare. The US has made significant changes to bureaucratic red tape. This is so as this telemedicine i.e., patient communication app, would be accessible to many more.
On 6th March 2020, the Coronavirus Preparedness and Response Supplemental Appropriations Act were passed. This has loosened the existing telehealth restrictions. In other words, it was simply stating that the care providers could not be penalized for HIPAA policy violations. All this is while providing telehealth service care during COVID.
Whereas, before this period the care providers are liable. This is so as if there is any privacy breach with regards to their HIPAA compliant video API application. As a result, many care providers have moved away from using telehealth before the virus itself.
On the same day, the Centers for Medicare & Medicaid Services (CMS) stated that it was removing the existing hurdle. This is to receive telehealth services for Medicare and Medicaid patients.

On 27th March 2020, the CARES Act provided some additional funding with flexibility for telehealth providers to have

secure messaging healthcare
When this was the case in the US, there was a happening major shift in Korea concerning telehealth. On 22nd February 2020, the Ministry of Health and Welfare announced –
"At the doctor's discretion, and when the doctor can secure safety, patients can temporarily receive phone consultations and prescriptions without having to visit a medical institution."
However, for South Korea, telehealth is completely new territory. Therefore, they have no idea over any existence of telehealth structures as to have a live chat with doctors, etc. And the existing medical system in Korea strictly prohibits remote pre-COVID care.
Telehealth – Healthcare Messaging App!: Is there a Real Need, Let's Check Out?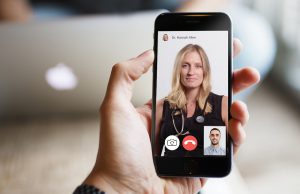 Well as per Korean telemedicine regulation, they met swift opposition from The Korean Medical Association (KMA). It is an organization that represents over 1,05,000 doctors throughout the country.
Let's have a list of fears with regards to telehealth faced by the KMA
The lack of existing infrastructure and preparation.

Collecting the samples over the phone once the doctor chats with a patient is something annoying. This had made the doctor irritable as may lead to misdiagnosis and delay the treatment.

Most people prefer to go to any facility or hospital for better attention where they can have a direct chat with a doctor.

New Korean telemedicine regulation is directly opposite to the Medical Service Act. Wherein, all the hospitals have been categorized under non-profitable one regarding their earnings into the operation.
In the US, medical care is a giant business. Since this made many telemedicine companies started arguing over telehealth being not adequate. And this has led the physicians to have a battle with insurance companies. All this is to get the payment over this doctor-patient app.
Healthcare Communication Software towards COVID-19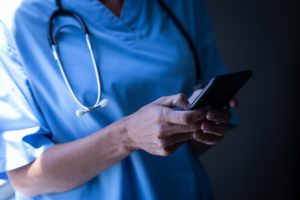 Apart from all these issues, this medical app for patients had played a very vital role during the COVID-19 pandemic, when no one had any idea to approach the resolution with the COVID virus.
Anyways whatever be the country, that's working with telehealth – HIPAA compliant video API or HIPAA chat API, all of them are not that simple as they seem to be.
By moving towards this integrating HIPAA compliant chat, video, and voice solution the telehealth can get to connect with the patient most often with ease. Well, this was the situation in the US but when it comes to Korea, it's almost a lot different. In Korea, physicians are mainly focusing on building infrastructure that can work and maintain patient privacy.
United States Vision over Doctor-Patient Communication App
In the United States, it was found that around 76% of hospitals make use of this medical COVID-19 pandemic app for doctors to get connected with patients.
Telehealth has created several active and successful models demonstrating their potential in every era. During COVID-19 telehealth has been proven to be an emergency tool. This is so as most of the routine consultations could be conducted over video call apps for an android phone simply by sitting at home.
Even, its part towards instrumental roles in treating patients in hospitals is very much appreciable. When there was a sudden rise in the number of COVID-19 patients, telemedicine made use of tablets and computers reducing the staff exposure in both ambulances and hospitals.
Moreover in certain situations, where the patients returned home from the mobile COVID-19 pandemic home healthcare unit, are evaluated without an emergency room. Here, the physicians assign sick patients to hospital beds through telemedicine, facilitating the tests at home itself.
This is how this great unforgettable period of COVID pandemic in the US has realized the need for this healthcare communication software solution by creating a new perspective over the healthcare industry.
Korea's Perception over Doctor-Patient Communication App
In general terms, Korea was not that much into telehealth communication systems at COVID-19 pandemic the beginning. But recently it has raised its awareness over and carried out a national telehealth demonstration project during a pandemic. Wherein, telehealth has been defined as the provision of medical knowledge to remote users via information technology.
They have Categorized Telehealth into many:
Telemedicine

Telemonitoring (home telehealth or telecare)

Tele counseling

Teleconsultation

Teleassistance, etc.
But, still, Korea has used the term ubiquitous healthcare (u-healthcare) more widely to explain its usage which in general refers to the meaning 'anytime anywhere healthcare.
However, giving away to the telehealth system was not that easy journey as there was a much conflict that needs to be cleared out:
The Impact of Telehealth across the World
Telemedicine assists the doctors to learn more about the patient's health and COVID-19 pandemic issues concerning symptoms through information technology.
Nowadays, the concept of telehealth is in demand in medical services as there is a rise in the aging of populations with an increase in the prevalence of chronic diseases.
Moreover, it has been accepted by many countries but due to certain economic conditions they have not been made use to edge, it includes:
Legal barriers

Problem with Internet connectivity

Weak Information and communication technology (ICT) infrastructure

Need a quick up-gradation of ICT

Lack of tele technicians

Absence of nurse providers

Scarcity of physicians
Thus, it will take some more time for these healthcare communication applications to get implemented across. This article has complemented many aspects of telemedicine and its importance when it comes to US and Korean healthcare.
Therefore, having your own telehealth solution can clear up all the barriers between the doctors, patients across the board.