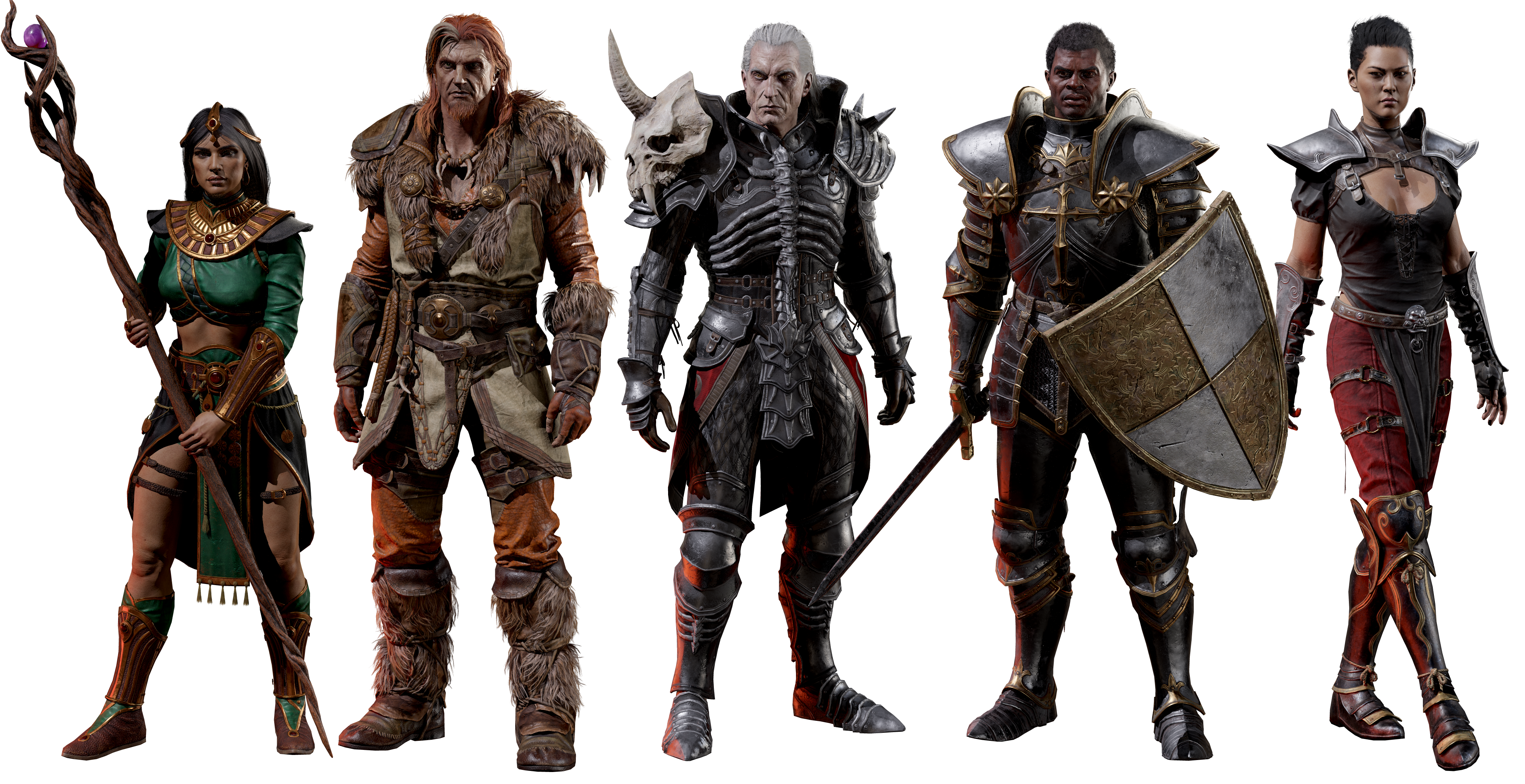 I don't know how old you are, but if you have played Diablo 2, then you're my brethren. And now, those intense days are coming back, it seems. It has been rumored — prophesied — for a long time now, and finally, the wait becomes finite. 
In the last BlizzCon, Blizzard Entertainment announced a Diablo 2 remaster, instantly setting ablaze the old crowd of fantasy RPGs. No classic RPG fans can ever forget the classic Diablo and Diablo 2 games — no matter how the modern-er Diablo 3 took our breath away with its gameplay and visuals. And now, we get to relive the past; in ultra HD and 7.1 Dolby surround to boot!
While most people are calling "Diablo 2: Resurrection" a standard Diablo 2 remake, it isn't actually so, according to Rod Fergusson, the Diablo head guy at Blizzard. "We're not trying to reverse-engineer the game and build it from scratch to look like D2," Rod told the press. 
"This is D2," Rod clarifies, "This is the same core gameplay, the same story, and tone, even the same voices of the same actors." 
Nevertheless, there are a lot of new whiz-bangs in the new Diablo 2 remake. We will discuss them soon in this article after we get to know when it is coming out.
Diablo 2: Resurrection Release Date
At the risk of sounding somewhat disappointing, we must confess that Blizzard didn't say anything definite about the release date of Diablo 2: Resurrection. All they said at BlizzCon is that it will be released in 2021, and then they went zip. Nothing else so far.
However, since this is about June and there's no more peep out of Blizzard yet, we can cautiously make a guess that the game will be released late into 2021, probably in the winter. 
Before releasing the game, though, we know that Blizzard will make a few tests runs. They plan to run a set of technical alpha versions — the first of which had occurred on Friday, April 9th at 7 am PT/10 am ET through April 12th at 10 am PT/1 pm ET. 
New Stuff in Diablo 2: Resurrection
Costing $39.99, the new Diablo 2 remake is coming on PCs and consoles with a lot of new whiz-bangs intrinsic. This includes great visual and audio improvements, gameplay augmentations like shared stash and battle changes, and so on. Let's take some notes below.
1. Graphics Upgrade
The game comes with a whole new rendering engine, based upon what Blizzard calls 'physical-based rendering'. There will be entirely new animations, models, textures, visual effects, dynamic lighting, and more! All of these will be in full 3D, of course. And expect the scenes to be rendered in up to 4K UHD in true 144 FPS, which will be bliss for the eye.
All of this won't be easy on your computer. Diablo 2 Resurrection system requirements clearly state that you will need at least an Intel Core i5-9600K 6-Core 3.7GHz or AMD Ryzen 5 2600 or better, and an AMD Radeon RX 5500 XT 4GB or NVIDIA GeForce GTX 1060 or better, with 16 GB of RAM. It will only run on Windows 10 64-bit editions.
2. Audio Upgrade
It is not always that you get full surround sound support in RTS games, or even if you do, it's not much noticeable. Older games were certainly nothing better than plain stereo. Well, that changes with the Diablo 2 remake. You can expect the game to run with full 7.1 surround channels, that too in Dolby! 
There is one point to note here. The sound upgrade is being applied to the environment and the music, but no change (other than quality) is being made to those iconic action sounds we are addicted to. This is to maintain the original flavor of the game.
3. Gameplay Changes
Shared stash — now there is no need for a mule character.

Auto looting — we didn't like having to click on gold to pick it up, and Blizzard noted it.

Cutscene remake — all 20+ cutscenes are actually remade with modern CGI (though the voice performers and script will remain the same).

Easier modding support — with over 20 years of the modding community, can you imagine Diable without mods?

Controller support on PC.

Battle.net friends lists, dedicated servers, and security.

Accessibility support — now Diablo 2 resurrection can run in colorblind modes.

Save sync across platforms — the Diablo 2 remake comes out on PlayStation, Xbox, and Switch, and Blizzard is supporting cross-progression with PC, and your saves will be synchronized across all.
There are plenty more chances, but these changes are what you will see in Diablo 2: Resurrection at a glance. We are so excited!