Building a website empowers the user to develop his content, business, and audience out there in the world. As the website begins receiving more traffic, it demands a reliable and robust hosting server providing the required web resources. Almost every single business owns a website and requires such a hosting platform. That is where the Linux reseller hosting service evolved. Web reseller hosting is an opportunity that a hosting provider offers its client to rent their space to the end-user or third-party. As a hosting vendor's customer, you get the option to render the hosting services to your clients under your name or brand as if you own some hosting company. 
With the increase in the number of websites over the Internet, the threats to the websites' security have also grown. However, Linux reseller hosting has come up with solutions to prevent the user's website from those threats. Before we discuss how you can provide web security to your clients through Linux reseller hosting services, let us primarily know about the threats that can harm the website. 
Threats that can Harm your Website
Cyberthreats are emerging rapidly, and website owners are bound to encounter different types of internal and external threats to their online businesses. It is crucial for all website administrators to be aware of the threats they may face. They must implement preventative measures to guard their work, time, and money they have put on in building their websites. The harm caused by these threats can be as massive as one cannot expect. Here are some of the most common and extensive website threats:
Threat #1: Ransomware
Ransomware is a kind of rogue software that an attacker utilizes to prevent your access to your own website. An attacker further demands a "ransom" amount of money to let you have the decryption key for accessing your website.  
Threat #2: Malware
Malware is known as menacing software. It is utilized to damage or disables your websites and computer systems. As per the security threat report of Sophos, it is believed that almost 30,000 websites get hacked every day. On the other side, Verizon Enterprise states that nearly 71% of data breaches occur in businesses with less than 100 employees. 
Threat #3: Accidental File Deletion
There are times when we ourselves make errors, and it is not uncommon. Many times, any important file or database entry can be accidentally corrupted or permanently deleted by or your team member that may lead to a system or website failure. 
Threat #4: Phishing
Phishing attacks have been rising for the past few years. Phishing is an illegal practice where the attacker sends fake emails on behalf of reputed companies or organizations and attempt to trick people into disclosing their personal information such as bank details, identification numbers, passwords, credit card numbers, etc.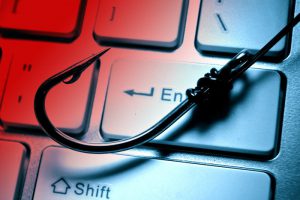 Threat #5: Data Breaches
Data breaching can occur anytime while rogue agents infiltrate your company applications or servers. Personal customer details such as phone numbers, mailing addresses, and social security details get stolen and end up under the attackers' access under data breaching situations. 
Threat #7: DDoS attacks
The DDoS attack is known as the distributed denial-of-service attack, where the bandwidth of a targeted website server gets bots flooded. It can block legitimate traffic from viewing your website.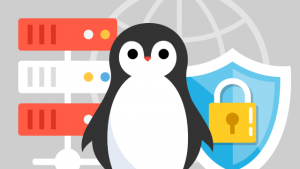 The Linux Reseller Hosting has been succeeding in preventing user's websites from security threats because of the Linux OS compatibility with the reliable hosting services. The Linux reseller hosting utilizes the hardware and software that have proved to be very dependable. It comes with surplus advantages when it comes to handling and managing the high-security levels of the websites. Mentioned below are the five significant features of reseller hosting that have been brought up by the use of Linux OS and fortify the website security. Let's have a glance.
To protect your website, the Linux reseller hosting service provides you strong defenses against security breaches that are very obvious to happen when one penetrates into the big online world. Hackers will try to attack your website, modify, steal and manipulate sensitive information. However, the Linux reseller hosting has the tools and power to protect the website's data. Especially if the website deals with a scripting language such as PHP, MySQL, then Linux will serve as the best option for the users. 
Customization and Authority 
Linux is the perfect choice for those users who need customization options and admin access for the website functions. The user can find the customization tools in the Windows operating system also, but Linux possesses comparatively more features. To take an example, the user will acquire a control panel tool such as cPanel that is flexible to use and manage along with the Linux reseller hosting. It can let the user handle everything from disk-space, regular backups to web operations on their own. The user will barely require any assistance from the trained technician or professional. With such customization possibilities and high authority, the user can add further security layers to its website for its protection.
People get deprived of a higher level of security because of the expenses required to implement that level of security. However, Linux being an open-source operating system platform, renders an economical option. You can find cheap Linux reseller hosting plans that fulfill the user's website requirements. You can enjoy unlimited Linux reseller hosting under the best Linux reseller hosting provider. 
Stability – Linux is also famous because of its reliability provided by its services and premium network. Due to its open-source nature, Linux owns the capability to expand, contract, or adapt to any sort of environment to get things done in its environment. 
The users operating on Linux achieve high support from the global Linux community. Suppose the user's website got a bug, editions of new functionalities, or modifications of any applications.  In that case, he/she has the opportunity to connect and reach out to the community for help, solutions, or ideas. Moreover, every user has the right to improvise the platform for more security and reliability.
Conclusion 
The Linux reseller hosting services benefit both the end-user as well as the customer purchasing them for reselling to their clients. More and more people necessitate a secure, stable, and flexible hosting platform. Therefore, you can generate revenue from creating your Linux reseller hosting business because of the Linux web security features. In the budding age of cybercriminals, where they are attempting to attack your website every minute, web security becomes the utmost priority. Moreover, you must look for the best Linux reseller hosting provider that can permit you to have all the facilities required to access the hosting services efficiently. 
The Wise Solution is one such provider rendering the best Linux reseller hosting. It provides 24/7/365 technical and customer support from certified and experienced professionals while rendering a 99.99% uptime and super-charged platform guarantee. Additionally, you will have a full 7-day money-back guarantee if you get unsatisfied with any company's services. The company has designed various manageable and affordable Linux reseller hosting plans for its customers. 
Check out the company's website to know more about its services and the privileges it offers to its clients- https://www.wisesolution.in/.