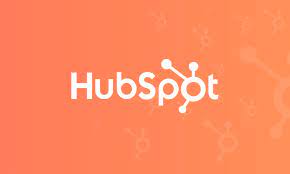 The power of HubSpot's system is unquestionable. The entire system is designed to work systematically and in sync with each other. Here are some of the key features you should know about. We'll also discuss Predictive lead scoring, Visual editor, and notifications. If you're considering the HubSpot system for your business, you've come to the right place! Keep reading to find out more!
Customer Satisfaction
Using Customer Satisfaction at HubSpot can help you measure customer satisfaction and loyalty. You can use HubSpot to help you create customer satisfaction surveys and use them on your website. Customer satisfaction surveys will help you increase response rates and build baseline data. There are several pre-built surveys on HubSpot, including Customer Satisfaction and Net Promoter Score surveys. In addition, you can create your own surveys or clone one created by another company.
Surveys can be sent to contacts by email or on a web page. If you're sending the survey to your customer list via email, they don't have to be marketing contacts. Email surveys require Marketing access permissions and the Publish Email tool. The email survey will be delivered to the email address you have on file, and you can choose what language to send it in. For a better response rate, send the survey in Spanish or English.
Predictive lead scoring
If you use HubSpot as your CRM, you've probably heard of their predictive lead scoring feature. The software works by analyzing the data in your marketing database and identifying your most qualified leads. With the help of thousands of data points, HubSpot's predictive lead scoring system can make your lead follow-up strategy more effective than ever. However, before you make the switch, you should understand how the predictive lead scoring works.
Once you've created a model, you'll want to add the data that will be used in scoring your leads. For example, if you're targeting prospects in a certain industry, you may want to add a field for those interested in that product category. These types of custom fields are optional. You can also create custom fields to be used when calculating predictive lead scores. You can add more than one model based on different criteria.
Visual editor
If you want to automate your marketing, you will love HubSpot's visual editor. Using this tool, you can create sophisticated workflows with just a few clicks. With it, you can automate routine tasks, automate recurring events, and even add tasks to Salesforce. While implementing marketing automation can take some time, it will ultimately save you dozens of hours a week. Here are a few of the benefits of HubSpot's visual editor.
Using the visual editor, you can create stunning, high-converting websites that convert visitors into buyers. The editing capabilities are nearly endless, including on-page content, blog posts, landing pages, and more. It also includes a powerful analytics system that lets you track and analyze activities and records, and create custom dashboards. If you are planning to use the tool for email marketing and lead nurturing, you can start by checking out the HubSpot website.
Notifications
Notifications in HubSpot can help you keep your team informed. A high-intent action on your website can send notifications to your sales team so they can review them immediately. By automating these processes, you can streamline your marketing, sales, and service processes. With increased reliance on digital channels, it can be hard to scale meaningful communications. HubSpot can help you automate this process and ensure that you're always in the know.
One way to automate follow-ups is to set up reminders or notifications on your browser or mobile device. This way, you don't miss a single notification, and you can keep track of deals and reminders. In addition to alerting you about new leads or sales, you can use HubSpot's notifications to provide customer support or assistance. They can also be part of your writer's toolkit.
Integrations
HubSpot's Integrations allow you to use other tools in tandem with HubSpot. For example, you can use MailChimp to synch leads from your Facebook marketing efforts with HubSpot. LeadsBridge allows you to manage the integrations between your HubSpot and MailChimp accounts, and it helps you optimize lead syncing, fine-tune audience targeting, and track your marketing efforts.
If you're trying to improve customer service productivity, HubSpot has many integrations. Try several out to see which one works the best for you. Once you find one that works best for your business, you'll see the benefits of increased customer service productivity. Besides, you'll spend less time researching different tools and integrating them. Having a central point to manage all your marketing tools will make it easier to stay on top of any problems that come up.
Pricing
The pricing model for HubSpot is an open-ended one, and it should be flexible for any business. Its features and pricing can vary greatly depending on the target group and how it's used. But you should make sure that you don't pick your customer personas by chance, as this is the most important principle of proper pricing. You'll need to know your buyer personas and what they'll expect from a given product or service.
Free users will have access to the basic tools and database for free while paying the yearly fee of $7,776 will give them access to five paid users. The free version of HubSpot is designed for small businesses with up to 100 contacts, while the premium version has up to four thousand. It's important to note that you'll need to pay for all of the up-front fees for a year, and it will cost around $4k for the complete package.