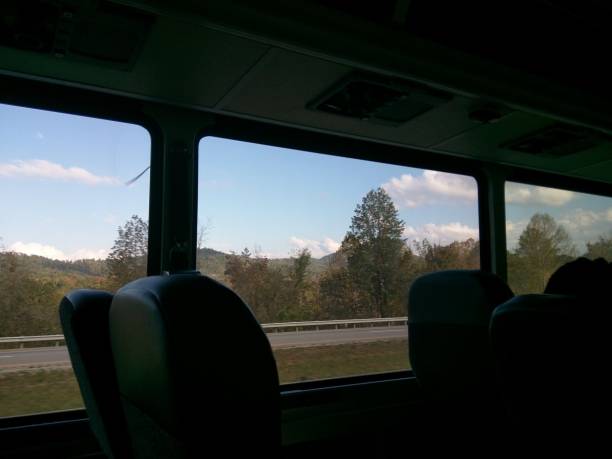 Is the daily grind becoming too much for you? Well, take a break then – go on a few bus tours and you'll find yourself truly re-energized by the end of the trip, all set to face life once again.
Apparently, many people have realized the merits of taking short and sweet trips. And most of them are doing it in nearby towns and cities to that they explore their country's local flavors and hospitality.
Maysville is a beautiful historic city in the southern state of Kentucky. This engaging little town is gaining popularity as a not-to-be-missed place when one's planning bus tours in Kentucky.
Where to start
Once here in Maysville, you can commence your trip with the Covered Bridge Tour. You can check out eight of Kentucky's 13 remaining covered bridges in this five-hour-long tour, including the Dover Bridge. 
Moving on, you must check out the famous National Underground Railroad Museum. Located inside the former home of the Bierbower family, this museum honors people who helped runaway slaves to reach freedom in the neighboring state of Ohio. You can see personal belongings and furniture of the family, along with exhibits on African American Religion and documents and records related to the culture of slavery. 
Other Attractions
Your next stop can be the Kentucky Gateway Museum Center which houses many significant exhibits and collections, some of which go back 300 years. An interesting collection here is the Kathleen Savage Browning Miniatures one in which you can strain your eyes to look at the superbly created miniatures of elegant doll furniture, musical instruments, clothing, artworks, and more.
And obviously, when in Kentucky, do as the locals do! Bus trips in Maysville, KY, will be incomplete with a taste or two of smoothly crafted bourbon. And for that, you'll have to head over to the Old Pogue Bourbon Distillery where you can get a 'Kentucky Hug'. It was founded in 1876 and still remains in family hands. On your tour here, you can learn about the bourbon-making process and sample the products! If you like what you drink, buy and carry their whiskies home.
If you are a theater person, you will love to visit the historic, award-winning theaters here. The first one is the restored Washington Opera House, which is a working theater and home theater of the Maysville Players. Its 'Opera' sign out front is considered a Maysville landmark. The other one is the Russell Theater which is built in the Spanish Colonial style. However, it's not operational and has been under the renovation process for several years now.
And obviously, can any bus trips near me be complete without indulging in some local retail therapy? Maysville won't disappoint you in this regard either. Lots of fantastic shopping awaits you here from huge chain stores of unique local stores. This small town is a treasure house of artisanal products, souvenirs, home furnishings, hand-crafted items, gifts, and more. You'll surely go back home loaded with goodies you won't find elsewhere.