How Jurado Clinching Tools and Products Are Helpful Today
Welding has an important role in our lives when it comes to joining metal sheets and products. Welding since its inception has proved helpful in manufacturing products for all parts of life. The automobile, aviation, agriculture, medical, and many more industries operating due to the invention of the welding process. Traditionally, the welding process involved screws, rivets, bolts, and many more to help the welding process. Since we are living in the age of inventions, the welding process has also evolved where JURADOTOOLS are used in a process called Cold Welding.
How clinching is different from traditional welding?
Clinching is a process where different sheets of metals or other specifics material related to welding are joined without using the additional thing. A near-perfect bond is created with only air pressure without using heat or any element. Whereas traditional welding is a heat process that melts the base material where it is filled with material.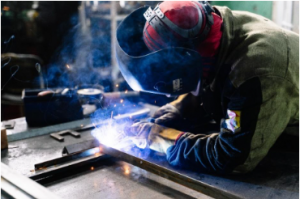 Clinching tools are more environmentally friendly
Global warming has also changed the direction of inventions. Climate change is the problem of every single individual living on earth. It requires a lot of effort in making such inventions as Jurado clinching products that are more environmentally friendly and do not produce any spark or fume which will produce heat.
What are different clinching products?
There are two different types of Jurado clinching products
Clamps and Static Equipment

Portable Clamps  
Clamps and Statics equipment:
These clinching tools contain three different tools such as
Mouse LA
This is a mouse machine that is customizable according to the need of the client. This machine has a front opening that can easily overstep obstacles. Moreover, height and depth are also adjustable. With this mouse La tool, it is possible to understand round and trapezoid sides with different sheet metal thicknesses. It can be supplied in both static and portable versions according to the demand and needs of consumers which is assessed by a technical team.
Mouse ALS
This machine is composed using a metallic C shape with a hydraulic piston and a low-pressure approach system. The machine works with a double pedal system which firstly activates the low pressure and then executes the clinching using a round or trapezoid point. It can work up to 6mm with low pressure between 50 to 100mm.
Portable clamps
These Jurado clinching tools are easy to carry anywhere. Few clinching tools are: 
Python La Be

Mouse X6o La

Mangusta 

Pirana 

Condor 2A

Python 

Python La

Mouse x 22

Shark

Booster 

Cobra 

Mouse X 6o

Mouse X 3o
Python La Be
The python La Be is a versatile and easy-to-handle machine that is provided with a built-in air pressure multiplier. It is a tool for clinching points where other clumps are inaccessible. It can perform clinching and fold-ended and can easily overstep obstacles. It is exclusively designed by Jurado Clinching tools. It weighs 6.6kg. 
Mangusta
The Mangusta is a lightweight clinching tool that weighs like 2.4kg with a handle. It was the first built-in air pressure multiplier. Mangusta is used in connecting the thin metal sheets that are used by different industries such as the production of refrigeration structures and many household appliances.
Pirana
The pirana is another lightweight machine by Jurado clinching Products that weighs less than 2 kg. It is used in the clinching of 2 mm thick metal sheets. It is a versatile machine that can be handy in three different dimensions relative to the axis of the handle. 
Different fields of application of Portable tools:
These portable clinching tools are versatile and adaptable to different situations. Such as they can be used in making air ducts for buildings and houses that require a precise enactment to provide fitting in the buildings. Moreover, they can also be used in making structures for thin sheets and has an immensely important application in metal furniture. Metal furniture usually requires delicacy that is provided by cold welding to enhance its beauty.
To Conclude, 
Clinching as a process has changed the whole welding process. It has applications in every industry that are useful for the precise and reliable connection of metal sheets.