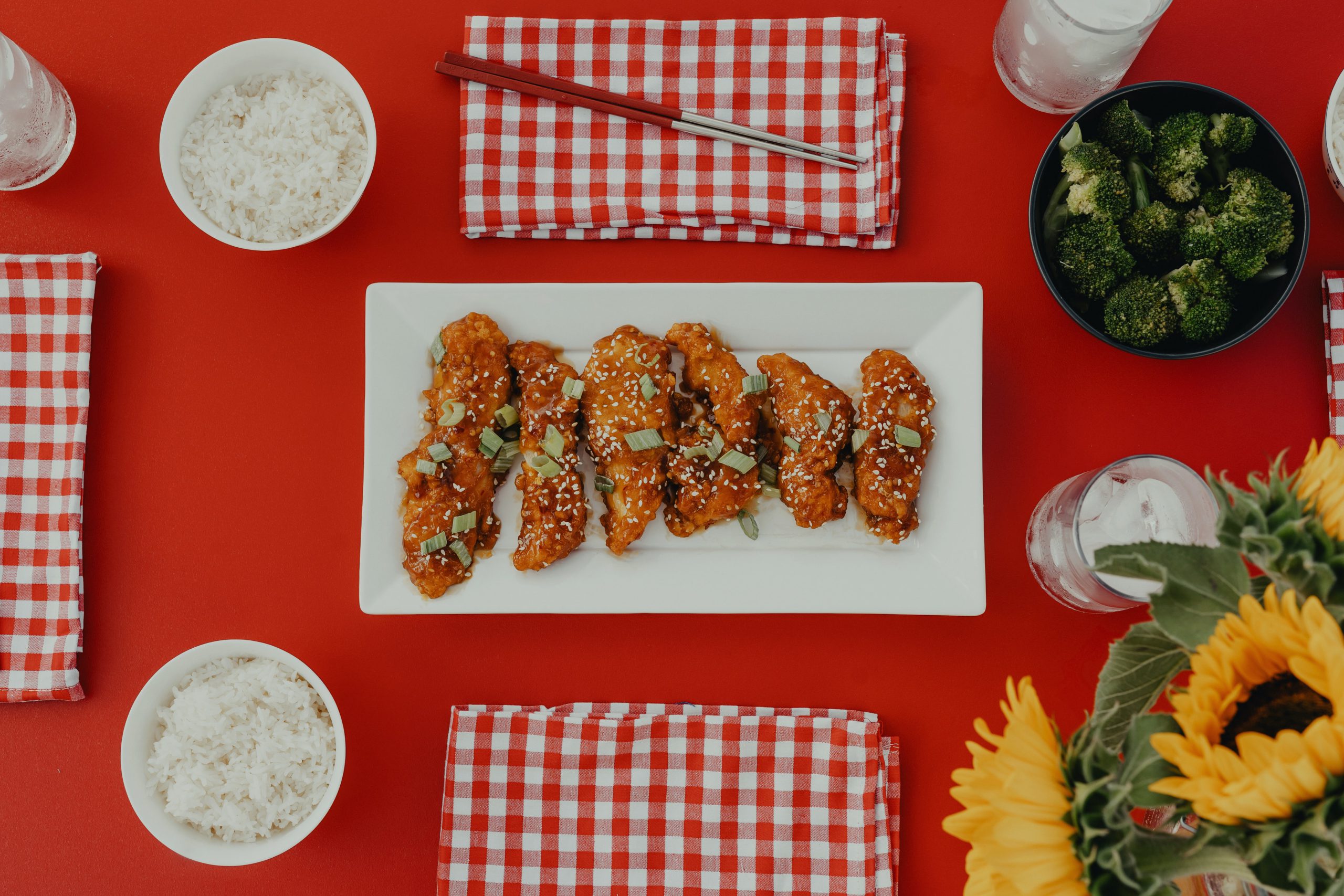 Making tacos and burritos are simple with a kit, but the healthiest and tastiest Mexican food is homemade. Learn these easy Mexican dishes to spice things up!
In 1519, the Spanish discovered the Mexican emperor, Moctezuma, enjoyed slurping a mixture of chocolate of honey. Fast-forward to now and we call them milkshakes.
Mexican cuisine has not only gifted us with electrifying spices and dishes but it's one that can be explored forever. There's more to Mexico than tacos and burritos, so here's a variety of easy Mexican dishes to try with the family.
1. Enchiladas Suizas
Otherwise known as chicken enchiladas with creamy green sauce, this Hispanic food recipe is a great way to spruce up your regular rotisserie chicken.
You'll need:
2 tablespoons of butter
3/4 tablespoon of salt
1 tablespoon ground cumin
2/3 cup chopped white onion
2 tablespoons all-purpose flour
1-pint cherry tomatoes
1 cup shredded cheddar cheese
1 cup chopped green chili peppers
12 corn tortillas
2 cups of shredded, cooked chicken breast
Directions
For your salsa verde, melt butter in a saucepan over medium heat. Saute your onions until soft. Stir in the flour, add the chilis, garlic, salt, and cumin.
Simmer for 15 minutes so the flavors blend and then set aside. Next, preheat the oven to 350 degrees Fahrenheit.
In a skillet, lightly fry tortillas in shallow oil and make sure they're not too crisp. Add cheddar cheese but keep 1/2 cup aside for topping. Dip each tortilla in salsa verde (both sides).
Place 2 tablespoons of chicken and 2 tablespoons cheese down the center of each, roll, and place seam-side down in a shallow dish.
Once all the rolled tortillas are in the dish, spoon extra salsa verde over them and cover with heavy cream. Sprinkle the remaining cheese and onions.
Bake uncovered in a preheated oven for 20 minutes. Once finished, serve and garnish with olives, cherry tomatoes, and additional salsa on the side.
2. Pork Belly and Pineapple Burritos
A burrito did end up making this list but it has a unique flair! This recipe is one of the top Mexican dinner ideas as the pork works well with zesty pineapple. These tips ensure you strike the perfect balance between them both.
You'll Need
1-kilogram boneless pork belly
2 tablespoons of chipotle paste
1 tablespoon tomato puree
2 tablespoon soft brown sugar
300 grams of pineapple, cut into chunks
4 large tortillas
500 grams pouches of Mexican rice
Directions
Heat oven to 160 degrees Celsius. Rub the pork until it's fully covered with salt. Whisk the chipotle with tomato puree, sugar, and rub 2 tablespoons of this over the underside of the pork.
Whisk the rest with 300 milliliters of water to make a marinade. Lay the pork in a roasting tin and add the marinade but don't let it cover the skin.
Cover with foil and roast for 3 hours until tender. When it's 30 minutes away from being ready, scatter pineapple around it, re-cover and put it back in the oven for the last half an hour.
Set the grill to high. Move the park to another baking tray, skin-up, and grill until the skin crisps. When the crackling is crisp, take it out and let it rest for 20 minutes. Next, cut into eight slices and return to the tin with pineapple, marinade, and coat well. Serve with warmed tortillas.
3. Black Beans and Rice Recipe
This is one of the most authentic Mexican recipes out there. Not only is it jam-packed with protein but it's also cheap and one of the easier recipes on this list.
You'll Need:
1 tablespoon vegetable oil
1/4 cup of white onion, finely diced
1 small garlic clove
1/4 cup of black bean broth
1 1/2 cup of cooked rice
1/2 tablespoon of oregano
1 dash of ground cumin
2 tablespoons of salt
Directions
Heat oil in a skillet over medium-high heat. Once hot, add the onion, minced garlic, and sautée until the onion is soft. Add the beans and cook for 2 more minutes.
Stir in cooked rice and pour the bean broth into the skillet. Cook for 5 minutes while seasoning with salt, oregano, and cumin.
Serve immediately.
4. Chicken Tamales
Tamales are the best Mexican food and one to add to your "Mexican dinner ideas" folder. They're fun to make, delicious and will transport you to Mexico with every bite.
You'll Need:
24 dried corn husks
3 to 4 pounds of fryer chicken, cut up
1 medium onion
2 tablespoons salt
1 garlic clove
3 quarts of water
Dough:
1 cup shortening
3 cups of masa harina
Filling:
6 tablespoons canola oil
6 tablespoons all-purpose flour
3/4 cup chili powder
1/2 tablespoon salt
1/4 tablespoon garlic powder
1/4 tablespoon pepper
2 cans of sliced ripe olives, drained
Directions
Pour cold water over the corn husks and soak until softened (approximately 2 hours).
Place chicken, onion, salt, and garlic into a stockpot. Pour in 3 quarters water and bring to a boil. Reduce heat, cover the chicken and simmer until the chicken is tender, between 45 and 60 minutes.
Remove chicken from broth. When cooled down, remove bones and skin. Shred chicken and strain cooking juices. Save 6 cups of stock.
For your dough, beat shortening until fluffy. Add small amounts of masa harina with small amounts of reserved stocks. Drop a small amount of dough in a cup of cold water and if it's ready, Mexican dishes it will float. If not, continue beating and rechecking every 1 to 2 minutes.
For filling, heat oil in a Dutch oven and stir flour until blended. Cook and stir over medium heat until browned, for 7 to 9 minutes.
Stir in seasonings, chicken, and remaining stock. Bring to a boil. Reduce heat, simmer, uncovered, stirring occasionally, until thick.
Drain corn husks and pat dry. Note that 4 husks will make 20 strips for tying tamales. On the wide end of the remaining husk spread 3 tablespoons of dough to within 1/2 an inch.
Top each one with 2 tablespoons chicken filling and 2 teaspoons of olives. Fold long sides of the husk over the filling so they overlap slightly. Next, fold over the narrow end of the husk and tie it with a strip of husk to secure.
Place a steamer basket in the stockpot over water and place tamales upright. Bring to a boil, steam, and add hot water when needed, for 45 minutes.
Serve immediately.