Lead is a customer's contact information who depicts interest in a particular product or service. Lead capture is the collection of contact information from leads. It is the last step of the lead generation process and by collecting personal information from prospective customers and website visitors you can learn more about your target market and begin to form long-lasting relationships with your clients.
A leaf capture tool is used to stay in touch with every first-time visitor to a website. It allows you to attract your leads and identify how best you can cater to the needs of your leads. It allows you to transform your leads into sales.
10 Best Lead capture tools in 2022:
Let's take a look at the top ten lead capture tools in 2022!
LeadGen is an online form builder tool that is used to generate leads. You can easily create a powerful multi-step form to capture up to five times more leads and verify and manage your contacts in one place.
With the LeadGen app, you can create a basic to advanced multi-step form in just five minutes! Leadgen form builder is a great service for marketers, agencies, and those who provide lead generation services.
 The useful features of LeadGen are easy  customization of multi-step forms without any basic programming knowledge, simple and user-friendly interface, an Intuitive form-builder with amazing features like different question types, a calculator feature, etc
Pricing:
The below screenshot gives an overview of the plans offered by LeadGen.
Zoominfo is a modern go-to-market platform for B2B organizations. You can get the B2B data and software you need to connect with and close your most valuable buyers. It is a multiplatform operating system that revenue teams use to deliver business growth. It includes a wide range of marketing software functions.
Pricing:
ZoomInfo provides pricing based on the solutions your organization requires so you need to contact their website to get pricing details.
If you need free lead capturing software and CRM in one place then Bitrix24 is a good option. It comes with over 35 free tools. You can start for free and replace many services and apps with a single ecosystem for your business to work in.
Pricing:
The below screenshot shows the plans offered by Bitrix24.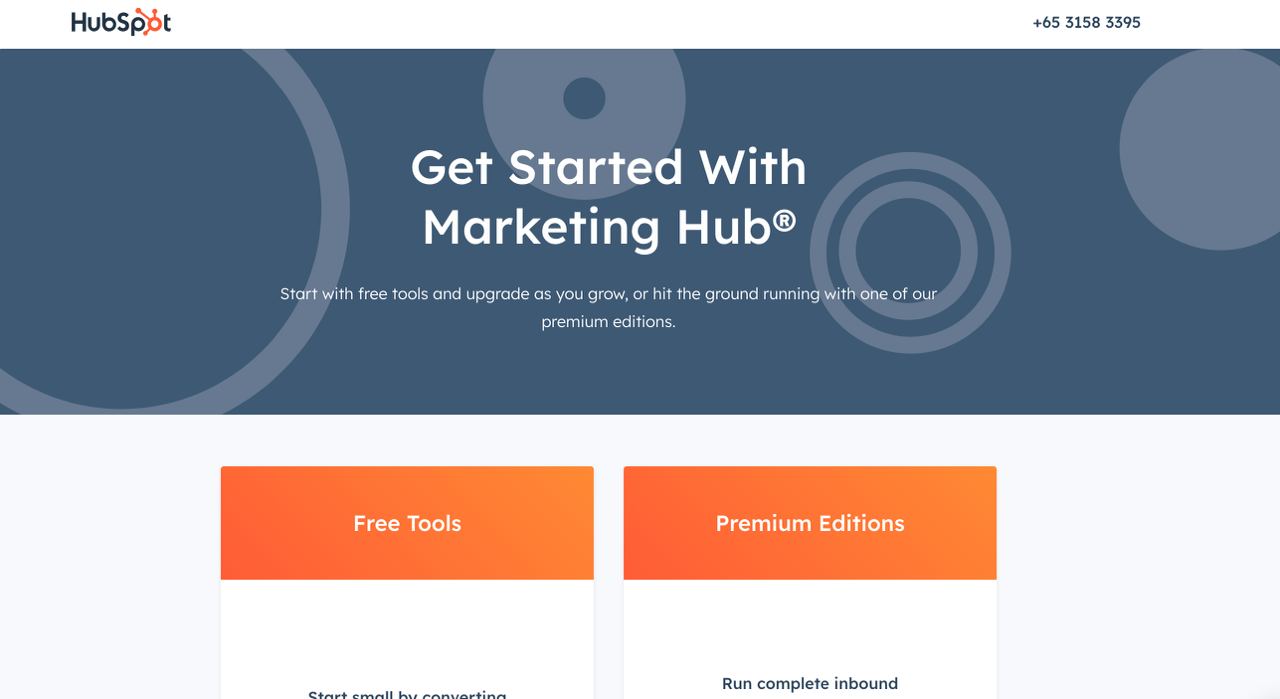 It helps B2B and B2C companies attract visitors, convert online traffic into leads and turn leads into customers. You can convert more leads with landing pages that take minutes to build and add a form, CTA, or live chat. You can start with free tools and upgrade as you grow, or hit the ground running with their premium editions.
Pricing:
Premium Editions start from $45-$3,200/mo.
It assists small businesses to connect with an audience, collecting leads, and closing sales. You can easily create digital content that's formulated by expert digital marketers to turn clicks into customers.
Pricing:
The below screenshot gives an overview of the plans offered by Leadpages.
Pipedrive is an all-in-one sales platform for growing revenue and is the first CRM designed by salespeople and is for salespeople. Its top features include a visual sales pipeline, customizable pipeline, team collaboration, activity reminders, segment leads, contact history, web forms, reporting and dashboards, revenue forecasting, email sharing integration, 24/7 customer support, etc
Pricing:
The below screenshot gives an overview of the plans offered by Pipedrive.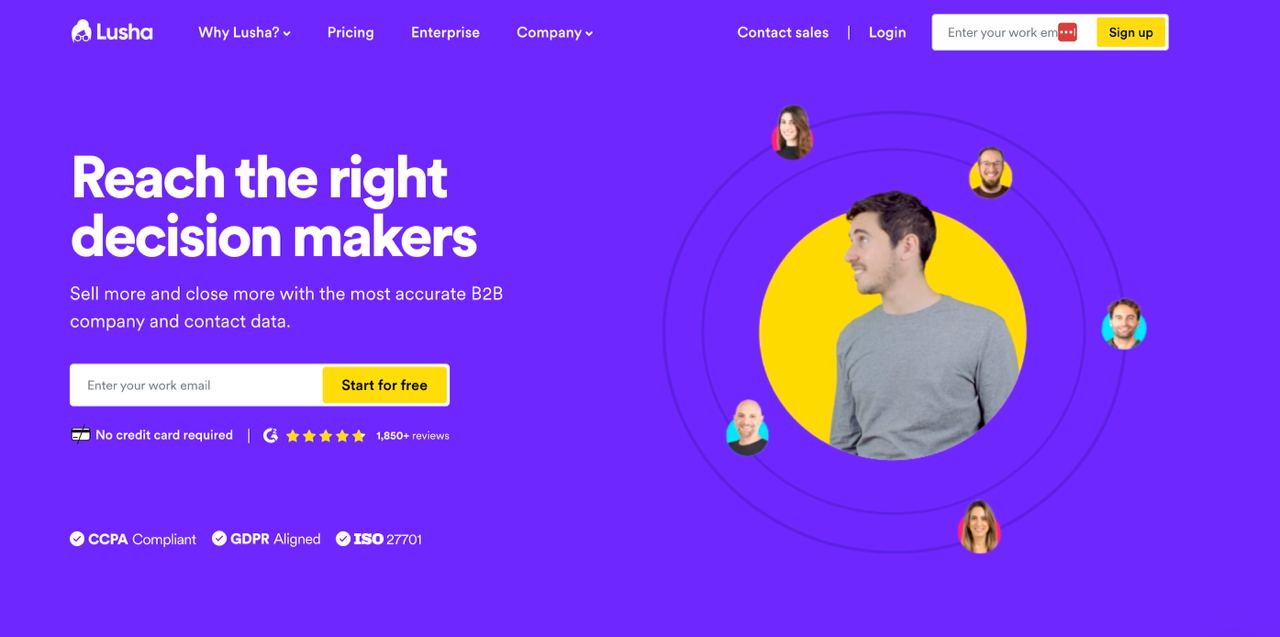 Lusha will help your business to establish a fast and true connection with your leads, contacts, and candidates. Since B2B engagement is based on trust, Lusha will help you to build that trust using simple tools which allow you to enrich and verify business profiles.
Pricing:
The below screenshot gives an overview of the plans offered by Lusha.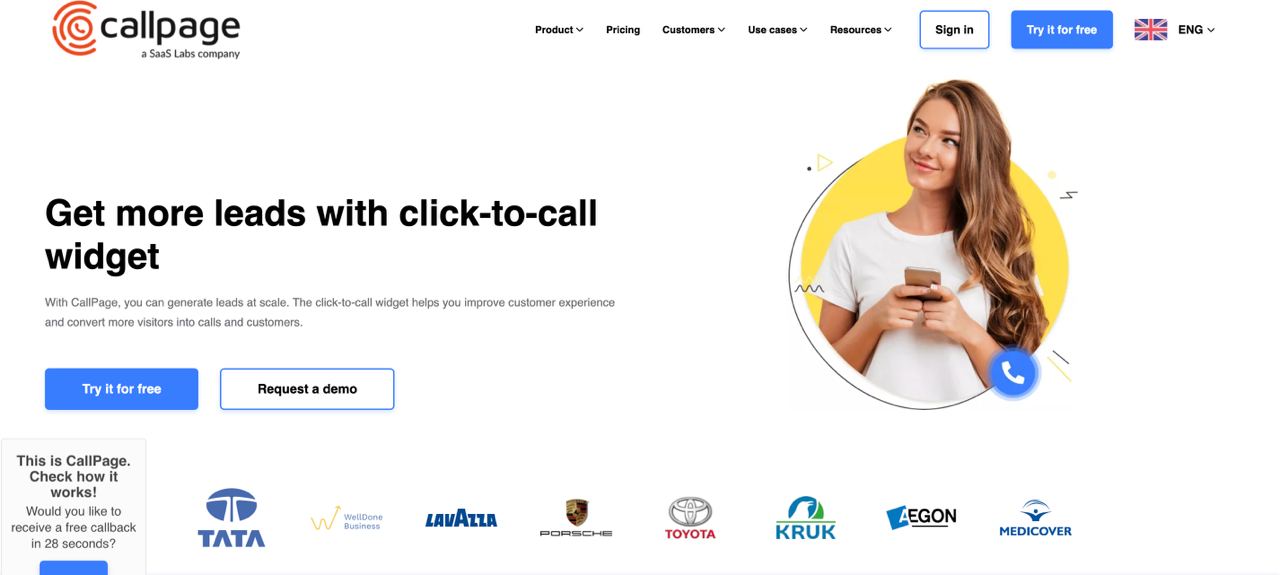 It is an industry leader in providing automatic callback software and call tracking solutions. It has customizable widgets, and enables businesses to generate up to 75% more inbound calls from their website visitors! Website visitors can request instant calls and the Call page will connect them to your consultant in just 28 seconds. It is also ideal for customer service and call centers.
Pricing:
The below screenshot gives an overview of the plans offered by the Call page.
It empowers organizations with a complete customer relationship life-cycle management solution for managing organization-wide Sales, Marketing, Customer Support & Service, and Inventory Management in a single business system.
Pricing:
The below screenshot gives an overview of the plans offered by Zoho CRM.
They have very interactive content to boost your marketing. You can use their simple and no-code tools to get qualified leads. The tools include calculators, quizzes, assessments, recommendations, polls, chatbots, giveaways, forms & surveys, etc
Pricing:
The below screenshot gives an overview of the plans offered by Outgrow.
Conclusion:
We have given an overview of the top ten lead capture tools you can rely on in 2022. The tools include ZoomInfo, Bitrix24, HubSpot Marketing Hub, Leadpages, Pipedrive, Lusha, CallPage, Zoho CRM, Outgrow and Adapt. All of the tools are unique in their way that you can select anyone based on your budget and requirements.