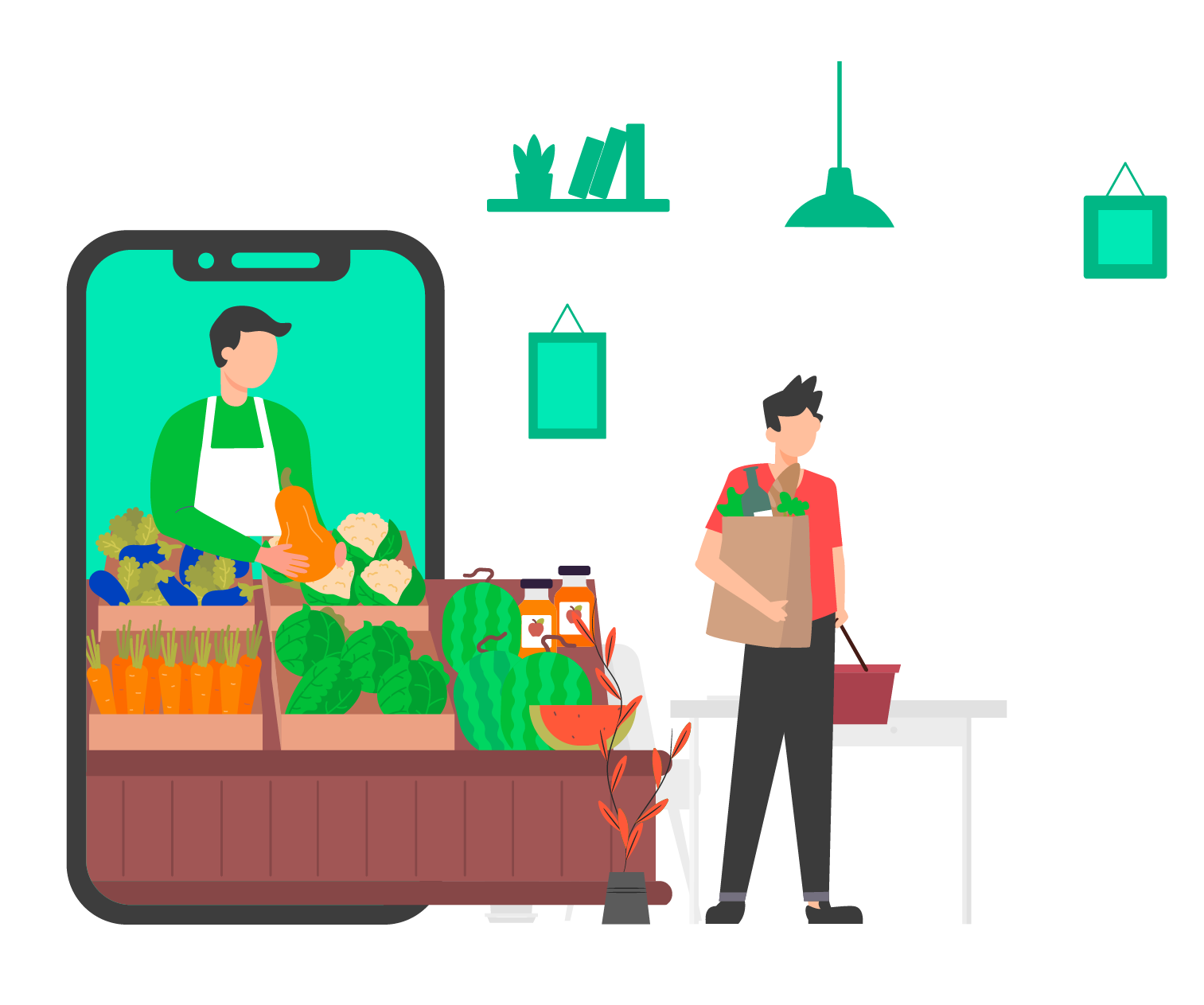 Grocery shopping which includes making a list, traveling to and from the store, and browsing through seemingly can all add up to an extremely lengthy process when all adults are employed. Hence the Online Grocery Ordering System has become a boon for the new generation.
Due to the fast-paced lives that people lead nowadays, simple duties that used to be a part of a family's routine might now be seen as a burden that consumes valuable time. Therefore, people are turning to wards Grocery delivery software to buy groceries instead of walking down to wards neighborhood vendors.
Global online grocery sales were estimated to be worth USD 285.70 billion in 2021, and from 2022 to 2030, they are anticipated to rise at a compound annual growth rate (CAGR) of 25.3%.
However, the Online Grocery Ordering System has several benefits and drawbacks, and the market for supermarket fulfillment has undergone significant transformation. To make your online grocery shopping more convenient and seamless we have made a comprehensive list presenting the advantages and disadvantages of online grocery shopping.
Why do so many people enjoy buying online, what are some drawbacks of online grocery shopping and why is it so common? Our top explanations for shopping online are listed below.
| | |
| --- | --- |
| Advantages | Disadvantages |
| | |
| Convenience | Delays and Inconvenience in delivery |
| More Assortment | Risk of Fraud |
| More Control | Returning might be challenging |
| Save Money | No sales support |
| Online Tracking   | Lack of touch with items |
Advantages of Online Shopping
The way we shop has been transformed by the internet. More and more people these days choose internet shopping over the traditional way of visiting stores because it has so many advantages and benefits.
Disadvantages of Online Shopping
Online shopping has drawbacks as well. Let's have an in-depth look at the disadvantages of online shopping.
What Drives Food Stores Online?
In the last ten years, there has been a significant movement in customer behavior toward internet buying. Considering the development in machinery people are at the litany of technologies. Customers prefer convenience to cost and are prepared to pay more for home delivery. Grocery delivery system development has made online shopping quick, simple, seamless, and hassle free.
Another reason that drove the food stores online further was the impact of a covid-19 pandemic. In such a critical time of pandemics, On-Demand Grocery Delivery App Development proves to be a boon for citizens all over the world. Only 7% of people in Western nations used to purchase food online prior to the coronavirus. However, during the pandemic, the number reached up to 90% in the use of online delivery apps.  
Grocery delivery solution development didn't only solve the problem of delivering food online but brought a revolution in the field of online grocery shopping. The contact free delivery, easy access to all convenience, and multiple variety to choose from multiple brands made Grocery delivery app development a hub to hunt grocery easily, quickly, and seamlessly.
Conclusion:
Grocery delivery solution development undoubtedly sublimated the consequences people were facing during pandemics and even after post covid-19 scenarios. On-Demand Grocery Delivery App Development is certainly going to scale more in upcoming times.
However, the quality and freshness of the food that will be provided worries certain people constantly. It depends on your personal values and preferences whether you think Online Grocery Ordering System is advantageous or disadvantageous. You are the only one who can determine whether the advantages of online buying outweigh any potential drawbacks.